Album Reviews
Devon Allman is very bold on "Ride or Die"
Devon Allman is one of America's best modern writers, a good singer, and one of the top guitarist on the scene today. With his new album "Ride Or Die" Allman had taken a step forward with a more blues-heavy album featuring veteran Chicago blues players. The album was released on September 16, by Ruf Records, and it has 12 well produced tracks.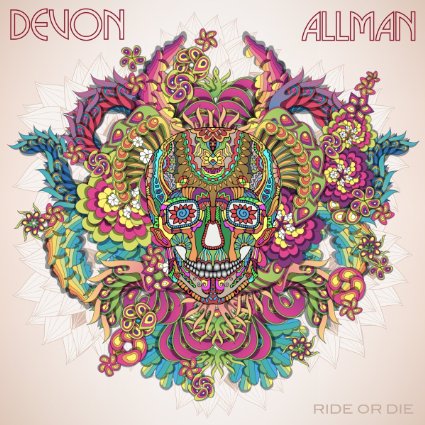 Devon has a great company on this album featuring Tom Hambridge (drums/co-production), Tyler Stokes (guitars) and Steve Duerst (bass) – and enlisting fairy dust from Ron Holloway (saxophone), Bobby Yang (strings) and Kevin McKendree (keys). Allman wanted to mix all of his influences, so on "Ride or Die" you can hear him as a bluesman, a rocker, a soul man and even as an acoustic singer/songwriter. The track that shines on this album is "Galaxies", the guitar parts on this song will go deep in your mind the first time you hear them. "Butterfly Girl" is acoustic with a string section, and has a catchy hook. "Lost" is a track that will also get your attention. This is a track with a lot of emotions in it. "Vancouver" will touch the romantic side of you.
Devon Allman gave his best on "Ride Or Die". It doesn't matter if you like blues, rock, soul, or you just wat to hear some good music, this album has it all.
Milena Staniskovska
October 1st, 2016