Album Reviews
Gary Hoey lifts all of us on our feet with "Dust and Bones"
Gary Hoey is a one of a kind guitarist, that was famous for his instrumental rock guitar albums. But this year he decides to find his roots with his new album "Dust and Bones". This is Gary Huey's 20th album and each and every one of the 11 tracks has a special touch, that can't be copied.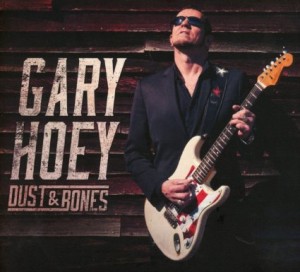 The opening track is "Boxcar blues", it's a deep track and a real treasure for the people that love the slithery guitar. The song that crowns this album is "Box Car Blues". "Who's Your Daddy" offers the best of both worlds, blues and rock, this track will make you stand up and dance, for sure. "Dust and Bones," the tittle track is a very modern blues song, where Hoey's guitar and vocal talent are showed clearly. "Steamroller" is a tribute to the legendary Johnny Winter. If you like ballads "Coming Home," will make that happen. And if you like your classic instrumental tracks then the last track "Soul Surfer" is the one for you.
Gary Hoey did a great job with this blues rock album. And we know that not just the blues rock fans but everyone will find themselves in "Dust and Bones".
Milena Staniskovska
August 26th, 2016