Album Reviews
Janiva Magness is giving us hope with "Love Wins Again"
Janiva Magness the soul and blues veteran is a testimonial to the power of love. Janiva is best known for her talent of blending blues, Americana, country, pop, and most importantly soul into her own unique sound. She shared with us her twelfth album "Love Wins Again" which was released April 8th via Fathead/Blue Elan Records.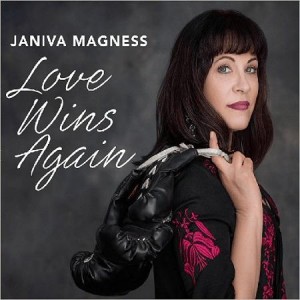 If you are happy and inloved you won't find a better album do describe your feelings with. "Love Wins Again" leaves you feeling, and sharing in, Magness' happiness. The newly re-married Magness is bursting with the joy and fulfilling emotions a new relationship brings, all of which are reflected in the upbeat vibe of these eleven gospel infused R&B gems. Romantic love is celebrated in the bluesy "When You Hold Me," and Magness's happiness rings clear in the joyful "Say You Will." Magness's activism is reflected in the powerful call to action "Your House Is Burnin". And "Doorway," a heartfelt ballad of absolution.
One thing is for sure, we all need love, and Janiva is giving it to us. This definitely is an album that should be on your playlist.
Milena Staniskovska
May 3rd, 2016