Album Reviews
Jeff Healey will not be forgotten through Heal My Soul
Jeff Healey was a great musician, and he is still an inspiration for many young artists. Healey died on March 2, 2008, after a three-year battle with cancer, during which he continued to gig and record. Although posthumous live releases emerged, "Heal My Soul" is the first full-fledged studio release since Healey's death, under the direct supervision of the Jeff Healey Estate.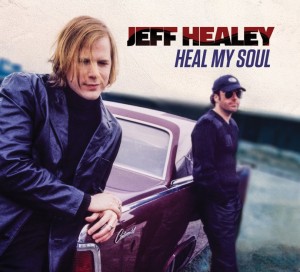 "Heal My Soul" was released on March 25, which would've been the guitarist's 50th birthday, by Provogue. The album has 12 songs, starting from soft ballads to blues rock riffing. One of the more energetic songs is "Moodswing", this song keeps us rocking hard with it's soaked riffing and vocal lines. And if you are more in to something more emotional pay attention to the acoustic "Baby Blue" is a gorgeous ballad with harmonies that just bring a smile to your face. For all of those who want to get back to the old day "Love In Her Eyes" wil do that for you, is the type of soaring ballad that Healey produced in his prime in the early to mid nineties.
Jeff Healey was and is an outstanding musician, because his spirit still lives through this songs. This is a reminder that a great talent never dies. And that's why Heal My Soul needs to be cherished.
Milena Staniskovska
April 3rd, 2016