Album Reviews
Joanna Connor tells a new tale with "Six String Stories"
Joanna Connor is a woman with a lot of talents, and the best of them are her guitar skills. Her love for blues started when she was just a child, and she keeps amazing us since then. Her newest album is "Six String Stories", released on August 26th, 2016, by M.C. Records.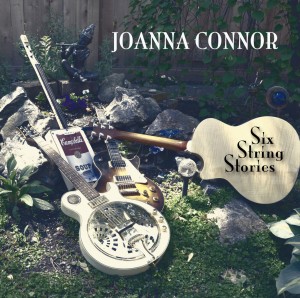 "Six String Stories" has 10 songs, and you can enjoy in the pure blues, rock and even gospel sounds.The album starts with the feminine "It's A Woman's Way", a track where you can hear Connor's best solos. She's done an amazing job with the cover songs like "Living for the City" from Stevie Wonder and "Golden" by Jill Scott, you can hear that a lot of effort is given to make this songs sound as good as the originals. Also she reveals her magic in "Halsted Street", and there is no doubt that this track will leave you speechless.
Joanna Connor is back, and she is ready to rock the blues world. This is her first studio album in 14 years, and we hope that she will have more.
Milena Staniskovska
September 6th, 2016