Album Reviews
Robin Trower found a new way with Where You Are Going To
Robin Trower is a amazing guitarist wich when you least expect, takes a new turn in his style and presents us his new and refreshing album "Where You Are Going To". The album was released on March 25th by V-12 records, and it has 10 songs that absolutely "rock".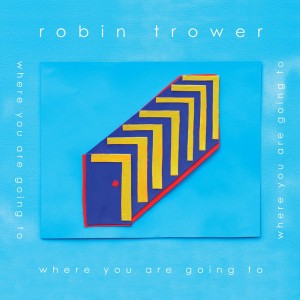 Maybe Trower is in his 70ies but the album still sounds youthful and fresh. "Where You Are Going To" is a real proof that is never to late to find your real musical path. This CD is suitable for Blues and Rock lovers, because if we compare it with the last one is more of a rocker, but still squarely based in Robin's love for Blues. Trower had a full hands job, he played the guitar, vocals, and bass with Chris Taggart on drums, with Livingstone Brown also on bass, co-production and mixing/mastering. The ultimate proof of his vocal talents are the songs "Back Where You Belong" and "The Fruits of Your Desire" where he releases the rock'n'roll animal inside him. If you are in to the slower songs then "Jigsaw" will fill your criterias. It's not a mystery this album is two in one package, it would be a shame to miss it.
You don't have to be a fan of Robin Trower to listen to this album. "Where You Are Going To" is a piece of art made by a professional artist.
Milena Staniskovska
March 28th, 2016