Album Reviews
Tinsley Ellis celebrates his legacy with "Red Clay Soul"
Tinsley Ellis is a true cosmopolitan blues artist. He spreads his amazing music all around the globe and now this world traveler has released his 19th album "Red Clay Soul". The album was released by Ellis' own independent Heartfixer Music label, named after Tinsley's popular Atlanta-based blues band of the '80s, The Heartfixers.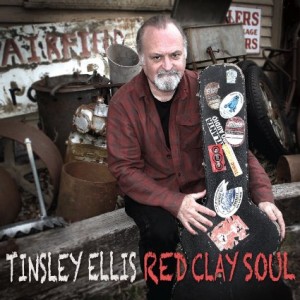 "Red Clay Soul" has 10 songs, and it starts with the mildly rocking track "All I Think About". "Callin" is the first ballad in this album, and is all about the doubts that love brings. If you tought that this is only a blues-rock album, think again "Party of One" offers a true jazz blues tone, that will live you breathless. For "Givin' You Up" we can say that is the "Star of the show", a great and fun song, that after you hear it you will want to do the same thing again and again, always moving in the rythm. The album closes with "The Bottle, The Book, or The Gun", one more song that stands out in "Red Clay Soul", a track about loneliness and hitting rock bottom.
Tinsley Ellis has spent four decades of performing, recording and song writing, and "Red Clay Soul" is the celebration of his legacy. A very rich and powerful album, that you must hear.
Milena Staniskovska
June 21st, 2016