News
Joe Bonamassa will leave you speechless with "Live At The Greek Theatre"
Joe Bonamassa the blues rock master delivers "Live At The Greek Theatre", a musical tribute to The Three Kings Of the Blues (Albert, Freddie and B.B.) at the legendary Greek Theatre. The album contains 22 songs, and will be released on September 23, by J&R Adventures.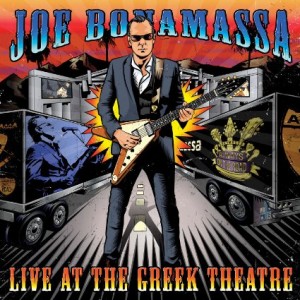 Bonamassa is backed by a stellar band of blues musicians including Anton Fig (drums), Michael Rhodes (bass), Reese Wynans (Keys), Lee Thornburg (trumpet), Paulie Cerra (saxophone), Ron Dziubla (saxophone), Kirk Fletcher (Guitar), Mahalia Barnes, Jade MaCrae and Juanita Tippins (Vocals). PBS will air in over 50 markets.
Joe Bonamassa will make his fall tour, from November 15 to December 17, followed by a Spring tour which starts in Feb 2017.
Milena Staniskovska
August 26th, 2016