News
Rolling Stones are back to blues with "Blue & Lonesome"
The Rolling Stones have returned to their blues roots. Yesterday, the band announced the release of their 30th studio album, Blue & Lonesome, on the Polydor label. Their first studio release in over a decade will drop world-wide on December 2nd, 2016, however, it is available for pre-order now.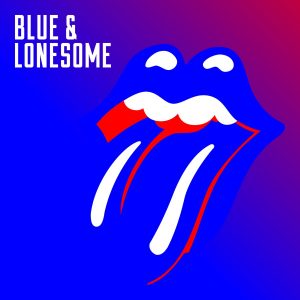 "Blue & Lonesome" contains 12 cuts of classic blues, but not necessarily what one would expect. These are deep cuts, mostly in the vein of Chicago blues, by artists long admired by the band covering them.
There are four Little Walter covers, "Just Your Fool," "Blue and Lonesome," "I Got to Go," and "Hate to See You Go." Howlin' Wolf contributes two tracks, "Commit a Crime," and "Just Like I Treat You." They borrow some West Side blues with Magic Sam's "All Your Love." To further offset the Chess Records heavy line-up, they cover Eddie Taylor's "Ride 'Em on Down," and Jimmy Reed's, "Little Rain." With a nod down South, they cover, "Hoodoo Blues," by Lightnin' Slim and even mix in a bit of soul with Little Johnny Taylor's, "Everybody Knows About My Good Thing."
The iconic "Tongue and Lip" logo, created in 1971 by award winning graphic artist, John Pasche, has simply been turned blue. Its plastered on the website, and has begun appearing everywhere, letting fans know that the Stones are up to something, and its blues.
Milena Staniskovska
October 14th, 2016